Aromatherapy: Can Scents Affect Your Mood?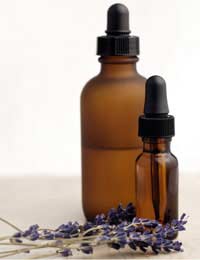 Aromatherapy is one of those things that you don't think should work – until you really think about it. Scent and our sense of smell is very powerful in evoking feelings and memories – for example the smell of the sea air makes most people calm and relaxed, the smell of pine may remind us of childhood Christmases and an old perfume can take us back in our mind to being with an old lover.
The essential oils of plants and flowers which are used in all aromatherapy, have been used for thousands of years to evoke feelings of calm, help us concentrate, even as aphrodisiacs. Aromatherapy (or more accurately, essential aromatherapy oils) can be used in first aid, in massage and in relaxation too. You just need a little know how.
Aromatherapy Around The Home
If you have a child who is studying for exams and needs a little help concentrating, the ideal aromatherapy oils are those that sharpen the mind. These are good to burn in an inexpensive oil burner in their bedrooms, or if you prefer a flameless option you can buy diffusing pods from Tisserand and other specialist aromatherapy sellers that do the same thing with electricity instead of a naked flame!
The oils to try if you want to improve concentration (these are especially good for homework areas or if you work from home) are:
Eucalyptus
Juniper
Clove
Peppermint
If your aim is to try and relax the mind rather than stimulate it, the old tried and tested favourite essential oil has to be lavender. The smell of lavender oil is synonymous with calm and really does work – it's good for children's bedtime in a vaporiser – or after a long day at work. You can also add lavender oil neat to a warm bath, it's one of the few essential oils that can be used in this way. Other oils that promote relaxation are:
Camomile
Patchouli
Clary Sage
Some aromatherapy oils can be used as aphrodisiacs and to set the mood in the bedroom, too. If you feel like your room needs a little something to spice things up, try adding some Jasmine oil to a burner or add a few drops too your pillow...you can also do this with some lavender essential oil if you're trying to sleep.
Try a soothing aromatherapy massage with Jasmine or another good aphrodisiac oil, Ylang Ylang, mixed in a carrier oil such as sweet almond, and see how it improves the mood...
If you don't want to mix your own oils, or don't feel confident enough, most chemists on the high street stock pre-mixed oils to suit different moods and occasions, so you could start with one of those and then as you get more confident, move on to making your own.
Aromatherapy in First Aid
There and many uses of aromatherapy in first aid around the home, for minor cuts and injuries, headaches and rashes. You can buy ready made preparations in cream and oil form from chemists but also make your own from essential oils.
For headaches, lavender oil is a good soothing essential oil to have on hand. Sprinkle a few drops onto a tissue, dissolve up to ten drops in a bowl of warm water and inhale it, or you could soak a muslin cloth in the solution and rest it over your forehead, breathing deeply.
Cuts and bruises can be treated with tea tree oil, the other oil that can be used neat. It's a good anti bacterial oil, so although it may sting, it's still good. Tea tree oil is commonly used in acne and spot treatments for the same reason, so worth a try if your teens are suffering from spotty skin.
For colds and flu, the drug companies have known about peppermint and eucalyptus oils for a long time. Use these on a handkerchief or as a steam inhalation to clear congestion.
Other than tea tree and lavender, never use aromatherapy oils neat on the skin, always use them in a carrier oil for massage or in water. There are some oils that aren't recommended for pregnant women, such as Basil, Cedarwood, Citronella, Clary Sage, Clove, Eucalyptus, Juniper, and Rosewood. These oils probably wouldn't do any harm, but are best avoided just in case.
You might also like...