About Our Site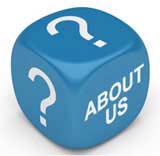 StressFreeHome was formed to offer a unique reference point on expert advice to help you reduce stress at home.
Life should be fun - and we want to help you take the stress out of living.At StressFreeHome we aim to help you make life easier, whether it is through the personal relationships you have with those you live with or in the methods you use to run the home itself.
Our expert writers tackle a whole range of issues that could contribute to taking the stress out of your life. Through impartial, informative articles, they offer competent suggestions on living together, house keeping and staying calm. Through questionnaires, checklists and top tips, they guide you in the assessment of your own life and help you move towards decisions that might ease some of the stresses you face.
We are keen to show you real life stories, to focus on case studies where individuals have succeeded in overcoming tough lifestyle issues so you can gain from their experiences. We also want to impart advice from professionals, by talking to them and summing up their suggestions in incisive, constructive articles.
Our concern was that there was no single UK resource for interesting features and practical advice on this subject.
Our features and articles are written by experts - who have experience, or a particular interest in this area.
Our Background
StressFreeHome was founded by John Rowlinson, the founder of PtS.
John, through PtS, is involved in a number of ventures including software and property companies. A percentage of revenue from these activities goes towards funding StressFreeHome and a number of similar sites.
Our focus is simply on having experts create the highest quality information possible that is widely read.

Related Articles in the 'Site Information' Category...