Work Life Balance for the Child Free and Single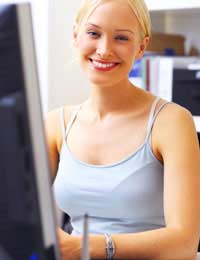 Being single or not having children doesn't mean that you are not entitled to as much of a work life balance as your married colleagues, and especially those with children. We live in a child focused society, and while that's all well and good, we shouldn't lose sight of the fact that single people have a life too.
It's also the case that some people who don't have children still have dependent relatives to care for – an elderly parent who needs daily care for example. You have just as much right to time off to take care of an older, adult relative as you do if your ten year old child has a dentists appointment.
Work Life Balance And Career Breaks
Most career breaks seem to be offered to women who have had children and want some time off to look after them, and while this is a great thing, and not to be knocked, career breaks and sabbaticals aren't restricted to those who have reproduced.
If you want to take a few months unpaid leave to travel, or do some volunteer work in a foreign country, find out what your company's policies are on career breaks and see whether you can organise it. It might be a bit awkward in times of economic uncertainty, especially if you work for a small organisation where your absence would be a big problem. If you and your employer can be flexible, and it's something you really want to do, then stick to your guns.
A Daily Work Life Balance
We all hear stories about people who end up staying in the office and doing extra shifts to cover colleagues who have had to leave early for the school parents evening. It's one of those things that can cause friction in a busy office, and if you feel unfairly taken advantage of, you should speak up.
Of course, everyone can understand why parents need extra time and flexibility from work mates, but some parents seem to assume that just because you are not married, or don't have children, that your plans are not of as much importance. If you have plans, and they are important to you, you should make that clear when it comes to who is covering Christmas or school holiday weeks. You may have family and friends to visit, and you are just as entitled to some holiday as the people with children are.
Make sure that you leave the office on time as much as possible, and make a work life balance that includes leisure activities, socialising and you-time. Don't take work home unless it's absolutely vital, and keep your work mobile switched off when you are out with friends or at home.
You're paid to work a specific number of hours, and even if everybody knows that sometimes we all have to pitch in to get things done, and work late, it shouldn't become a daily occurrence – your employer shouldn't come to rely on your goodwill and take it for granted.
Caring for Relatives
Another aspect of work life balance is caring for elderly or other dependent relatives. Even if you just call in on your parents after work a few times a week to make sure that they are OK, it's still something that you have to do, and you shouldn't feel bad about taking time to be with the people who need you.
You might also like...