Can Diet Help You Deal With Stress: Interview With a Nutritionist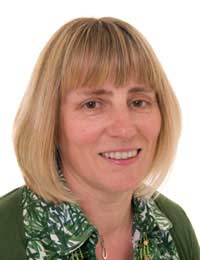 Following a career as a home economist, and in the catering and hotel trade, Gillian Key decided to study to become a nutritional therapist. She studied for three years at the Institute for Optimum Nutrition and obtained her diploma in Nutritional Therapy. Further training with the British Institute for Allergy and Environmental Therapy enabled her to test for allergies.
Today Gillian is a member of the British Association for Applied Nutrition and Nutritional Therapy BANT (regional co-ordinator), British Complementary Medicine Association (BCMA), the Association for Thought Field Therapy (ATFT) and the British Thought Field Therapy Association (BTFTA). She is also registered with Nutritional Therapy Council (NTC), soon to be amalgamated into the Complementary National HealthCare Council (CNHC). She has been practising since 2000 and has built a successful practice, Key2Health, in Nottingham, Southwell and Lincoln, seeing a large number of clients with a wide variety of health problems.
Many years of experience working with food, combined with a busy family life enables Gillian to advise clients on getting the best from food in order to help restore their health. Finding that many problems have an emotional side to them Gillian has recently trained in Thought Field Therapy to further support clients and empower them to make healthy changes.
So does Gillian believe changes in diet can help those with stress problems?
Q: Do you see many patients who are dealing with stress?
A: Yes, certainly many cases do have stress as an element to the problem the patient is trying to deal with. The causes of stress vary of course from person to person. Many could be due to 21st century life! But stress can build up following a series of traumas over a period of time.
Q: Can eating the wrong foods exacerbate stress?
A: Yes, when people are stressed they tend to rely on stimulants and sugar to keep them going .As well as that, many of them turn to comfort eating or, in some cases, not eating at all.
Q: Which foods should be avoided if you are suffering from stress?
A: Stimulants should certainly be avoided - coffee, tea, cola drinks and chocolate. Cigarettes - though not a food, of course - should be avoided too if you are trying to cope with stress. It would also be a good idea to avoid refined carbohydrates, sugar and, of course, sweet, sugary drinks.
Q: Are there any foods that are good for people with stress?
A: Yes. There are lots of foods that can help those with stress if eaten sensibly. People with stress should ensure they have regular meals containing protein, fibre and whole carbohydrates to balance the blood sugar.
Q: How can visiting a nutritionist help someone with stress?
A: As well as advising patients on diet we can test for adrenal cortisol levels and can, therefore, recommend a tailored supplement programme based on the results to support recovery.
Q: Have you seen positive results in patients who suffer from stress...
following the implementation of a diet plan or careful eating?
A: Yes, very much so. We see good results all the time. The usual comment is that even through the stress has not gone away they feel much more able to cope with it.
You might also like...
Hi have had food poisoning 2 weeks ago and everything is is still going through me and stomach cramp.Do you dothink you can help me. Regards Kieth 07931508555
Keith
- 5-Sep-21 @ 1:48 PM