How to Find Time for Yourself: Interview With a Counsellor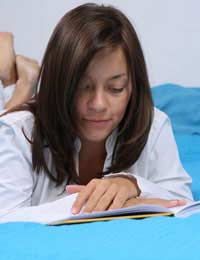 Beverley Cooke, who runs private counselling practice in Hornchurch, was motivated to become a counsellor through a personal tragedy that happened 19 years ago. She has been working in stress management for about nine years and also sees clients who have issues around anger. She also works with young people and specialises in art counselling.
So does Beverley believe finding time for yourself can be helpful in coping with stress, and how does she advise her clients to do so?
Q: Do you see many clients who are dealing with stress?
A: Yes, over the years I have seen many clients who are trying to deal with stress – and I still do today. Some symptoms may be bought on by specific issues, such as a bereavement or redundancy, however many of my clients suffer from stress which seems to occur as a result of their daily lives. People are very busy. Family life can become a cause of stress, as can activities that are started for relaxation such as keeping fit. Often financial pressure can add to stressful feelings and expectations that others put on us, or we put on ourselves can put us under tremendous pressure.
Q: Is it important for someone suffering from stress to find time for themselves?
A: Yes, I would definitely say that anyone who is experiencing symptoms of stress should try to find some time for themselves.
Q: How much time does this need to be?
A: It would depend on the person and how much time they could commit to themselves, however, even half an hour once a week or ten minutes a day could have a big impact on someone's stress levels. An important factor in this is that the person values themselves enough to take the time and create some boundaries for themselves.
Q: How can people leading busy work and family lives find time for themselves?
A: In my own experience it is very important to be able to ask for help. Identify a support system around you and make use of it. Counselling can be a form of support, and people often find that others are more willing to help them than they imagine. Try thinking creatively. For example, if you have young children, suggest an arrangement with a friend where you look after their children for a couple of hours one week then they return the favour the following week. Making yourself a priority can become a priority for your family when you realise that everyone benefits from having parents who are less stressed.
Q: What suggestions do you make to your patients?
A: As a counsellor, I don't make suggestions, however, the client and I work together to find realistic ways for them to reduce stress in their lives, by looking at their individual circumstances.
Q: So how do you suggest people with stress use this valuable time?
A: I don't suggest any ways in particular, but what I have found is that people often feel that they should be "doing" something all the time. Therefore, they find it hard to relax. We may look at where these feelings may have come from - often they are "handed down" from other people. We work at finding out what will benefit the client in terms of relaxation and having time for themselves. For some people it may be reading a book, or watching a film or TV, for others going for a walk or taking up a hobby may be relaxing.
Q: Can visiting a counsellor help someone with stress to manage their time better?
A: Yes, counselling is a place to talk over any issues that are affecting you. Clients often feel that they need a "big" issue to bring to counselling, rather than the fact that they are feeling stressed. This itself may demonstrate that the person could be minimising the impact of stress on their life. Coming to counselling before the symptoms get out of control could enable a person to find some coping techniques and strategies to deal with the stress before this happens.
Q: Have you seen positive results in your clients who suffer from stress after they have managed to find time for themselves?
A: Absolutely. When people re-prioritise their lives they can create boundaries for themselves that enable them to live life in more satisfying and fulfilling ways. This often results in stress reduction.
You might also like...