Diy Stress Reduction Techniques: Interview With a Counsellor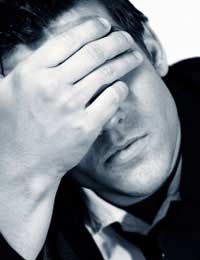 Counsellor Linda Helm-Manley experienced counselling herself - she went in with the attitude "a stranger can't help me." She realised immediately how wrong she was and that someone impartial can help by trying to be empathetic with your situation. She then went on to train with the British Association for Counselling and Psychotherapy and became an accredited counsellor, she now also teaches counselling skills on a fully accredited course.
Here she gives her advice on DIY techniques and where to start if you feel stressed at home.
Who are your patients/clients - and in what circumstances do they come to you?
Many different people - individuals, couples and young adults. They can be coming with any number of issues such as financial, relationships, anger management, depression.
Do you feel people today are under a lot of stress?
Yes as there are so many responsibilities and so much choice, so one feeds the other.
What tend to be the main causes of these stresses?
Again, anything can cause it. What is stressful to one person, may be a breeze to someone else.
Can stress impact on family and home life?
Yes definitely. If you are feeling low, it is like a ripple affect - this will pass on to those around you.
How do people assess whether they are suffering from stress?
Some people are very aware when they are becoming stressed and they will do something about it, like ask for help. Others may not realise they feel this so may feel very isolated. The best judge is your self. If you feel different from usual, or your emotions are more overpowering, then it may be time to do something about it.
When it comes to reducing stress in their lives, where should people begin?
Support. Whether this be counselling or just talking to someone. We tend to just get on with it and we don't have to - there is help around. Then, if you can, reduce the cause of the stress - such as talking with a professional about finances, or speaking with a colleague at work or call a counsellor. We all suffer from stress from time to time.
What should people do when they start to feel overwhelmed with stress?
If you have a human resources department at work for instance, you might see what they can do via the occupational health. Look for a counsellor in your local area or a counselling agency which may offer more options. If you recognise when you feel stressed, then naming it is a good idea such as "Oh no, I'm feeling really tearful and I know it's because I feel like I've got so much going on." Acknowledging this to yourself first, is a good step. If you really can't do this, then seek help where you can work together on the issue.
Can you give us any exercises or techniques people can do to try to relax at home?
As above. Stop and breathe. Then think. Do you have to finish that task right at this very moment? What is the worse thing that would happen if you didn't? Put things into perspective and step away from the problem, if your stress is making you lose your temper for instance then go for a walk, do some exercise. Don't stay in the problem as it doesn't help. Of course, I recognise that this is easier said than done, when you are actually in it. However, it's not impossible and you can try - it may help!
When should someone seek medical advice for stress?
If you are unsure, feeling in any way different from your normal self (you'll know what that is) then see the GP. Often, they may even offer you counselling or advise you of a recommended source.
You might also like...