To Have Children or Not to Have Them?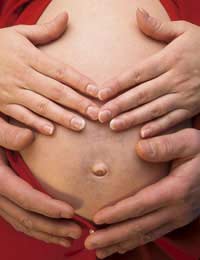 It's an absolutely massive decision – and not one that can be easily reversed. If you and your partner are thinking about whether you should have children, how should you discuss it and what are the things you need to take into consideration?
When Should We Discuss Children?
You might have already discussed children, but as soon having them becomes a real possibility, you might find that one or both of you has changed their mind. If this happens, you really need to set aside some time and talk about it seriously.
Don't let the attitudes of your friends and families affect you when you're making this decision. They won't be the people left, literally, holding the baby!
What To Consider
Firstly, how do you both honestly feel about children? Think about things like how you'll prioritise your time and money if you have a family, your current lifestyle, and what your joint goals for the future really are. Do you really like children, and will getting pregnant and having a family disrupt your career plans? Can you really afford kids?
You need to think about your relationship too. Is it going to be strong enough to deal with the stresses of pregnancy and children? If you have any doubts, don't even think about bringing a baby into the equation. 'Band Aid' babies never work to bring a relationship back together, in fact they can force it right apart.
If You Decide You Are Ready
Now you've made the big decision, more decisions will follow. When do you want to start trying for a baby? There may be no time like the present, but you might not be able to afford it yet. Then there are things like the age of both parents to consider. If you're both young, there may seem like no hurry, but if you're starting to feel the biological clock's deafening tick it could be a better idea to start right now!
Work is another consideration – is now a good time to be taking maternity and paternity leave or could it be postponed until a better time? Women especially need to think about their careers – it's usually the woman who has to make the biggest sacrifices career wise.
What if You Decide Against Children?
If you both decide that you don't want children, it's your decision alone and you shouldn't be subjected to any interference from others. Be prepared to have to justify yourself though. It's unfair, but a fact of life.
Deciding to remain child free is a more and more popular lifestyle choice as people find that not only is it becoming difficult to afford to have a family – some women and their partners just don't want kids. And that's fine, as long as it really is both of you saying this and you are both totally in agreement about the issue. If one of you is only going along with the no children rule to keep the other happy, it will lead to arguments and stress, and can even lead to relationship breakdown.
It's quite possible to live a happy life without needing to have children of your own. You may find that people point to the obvious about 'not having family around you when you get older' but you're bound to have friends who have children, even family members with small children who will still be in your life.
Whether to have children or not is a major, life changing decision – but whichever way you go, it can be a rewarding one.
You might also like...