Looking After Pets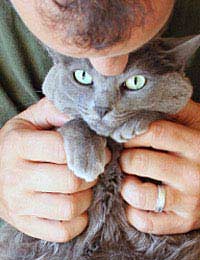 Looking after pets is one way of teaching children to be more responsible...and as an adult a pet can be company and an excuse to get out for a walk every day (if it's a dog, obviously you would get some strange looks walking a hamster!)
The Animal Welfare Act
At the end of March 2007, the new Animal Welfare Act came into force, which put certain obligations onto pet owners. According to the act, anyone who is responsible for a pet also has the legal responsibility to meet what have been defined as the five basic welfare needs of their pets.
A proper diet, which includes fresh water
A suitable place to live
The need to live with – or away from – other animals
The ability to express normal behaviour for that animal
Protection and treatment from illness and injury.
These needs apply to all animals – whether your pet is a tarantula or a horse!
Dogs And Cats As Pets
Dogs are loyal and intelligent pets which can be great fun – but they take a lot of looking after and their upkeep can be expensive. You'll need to have plenty of space for them to run around and time to devote to looking after them – it's not fair to have a dog if you are going to leave it alone all day.
Dogs need to be properly trained, and the RSPCA advises that they are micro chipped for identity purposes, neutered, and are taken to the vet regularly to have flea and worm treatments. This is on top of the daily care – feeding, walking and playing.
Cats on the other hand are more independent souls. They do still need company though, and can't be left alone for any long periods of time. Cats don't mind if you go to work and leave them the run of the house though! They are very clean pets and can be good, affectionate companions. They are also apt to scratch the furniture with their claws and may have antisocial tendencies where they lash out if they don't want to be handled.
Cats need the same as dogs, somewhere warm to sleep, places to roam (a large garden is ideal) food, drink and regular precautionary vet visits. They also need to be neutered by the time they reach five months or so. Cats need the independence to come and go as they please so if you have a cat, fit a cat flap so that he can be independent. Cats are not meant to be indoors all day.
Small Pets
Hamsters, guinea pigs and gerbils are cute and fluffy pets but just because they are small, it doesn't mean they need less looking after.They all have different needs too – a hamster cage isn't suitable for a gerbil, for example. Hamsters are territorial pets and like to like alone (except some dwarf versions which will live in pairs) and gerbils like to share their home with other gerbils.
Gerbils and hamsters like to burrow, and so need a constant supply of clean sawdust in their cage to use. Hamsters like a 'nesting box' to hide in, too, while gerbils can make do with some kitchen roll to make into a bed.
Rabbits As Pets
Rabbits are usually kept outside in a hutch - this needs to be big enough for them to hop around in, and they need an outdoor enclosure to give them the opportunity to burrow and have some exercise.
They need to be kept out of strong sunlight and cold wind, and preferably moved indoors when the weather gets too cold. Rabbits like companionship so always get two rabbits rather than one if you can, make time to pet your rabbit, too. Contrary to popular belief, it's not actually a good idea to put rabbits and guinea pigs together.
Pet Guinea Pigs
Guinea pigs are friendly pets and are easy to tame, but they need a lot of regular attention. Long-haired guinea pigs need even more looking after. They need to be kept with other guinea pigs, in a weatherproof hutch that gives them room to run around. They also need daily exercise, like rabbits, so an outdoor enclosure is ideal.
Long haired guinea pigs have to be brushed every day.
When you're thinking of getting a pet, make sure you do your research first and make the pet's life – and yours – happier!
You might also like...