Colour Schemes to Help You Relax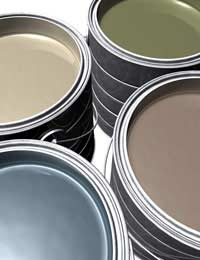 If your life is busy and stressful have you ever thought about redecorating your home to create an environment in which it is easier to relax? There are many people who believe that colour schemes can help you do just that - the individual colours having an effect on your mood and the different shades working together to create just the right ambience.
Simple Colour Schemes
The first step in creating a colour scheme to help you relax is to keep it simple. Don't try to bring too many different colours into one room. Remember that this means considering all the objects within the space. It is no good selecting calming shades for the walls and ceiling if you then bring in harsh, clashing colours in patterned carpets, soft furnishings and printed fabrics.
Light or Dark to Help You Relax?
The next question is whether to go for light or dark colours. Here, you also need to bear in mind just how you want the room to look as well as feel. There is no point creating a room entirely for your well-being if you loathe its style. You will find it hard to relax somewhere you find unappealing.
Then you need to think about environments you find restful. Are you someone who finds it easier to relax when you are surrounded by light, air and space? Or are you an individual who prefers to unwind by cuddling up somewhere cosy and womb-like?
Lighter colours will certainly open up your room, giving it an illusion of expansion while darker shades will bring the walls together and may create a sense of being tucked away and warm. Clearer shades may work well for someone who enjoys being outside in the fresh air, while richer hues may be better for someone who prefers to be indoors hibernating.
Lighter Colour Schemes
Those keen to go with lighter colour schemes could try combining neutrals. Look for off-whites, antique whites and creams. Very light slate greys or whites with just a hint of very light blue or green could work too. Allow these very light colours to sit comfortably together by painting above and below picture rails, and on different walls and ceilings.
If you do want to bring a little stronger colour into your space then consider it carefully. Adding a feature wall in a bold purple, red or black could well deaden the calming effect you are seeking. Try a blue, which can be calming, or perhaps a sea green or olive green.
Relax With Earthy Colours
Those keen to create a darker space can perhaps opt for more earthy tones. Bright reds, pinks, purples and oranges are known to be stimulating. They may bring warmth to a room but they are unlikely to create a restful, calming ambience.
If you try toning them down, however, you might find the results more successful. To create a cosy, welcoming space in which to relax try soft clay shades, warm earthy browns and mossy greens. Keep your ceiling light, however, teaming these darker, warm hues up with cream or oaty shades above. This will prevent the room from feeling too closed in but will still retain that sense of restful retreat.
You might also like...