Childcare Issues: What Are the Options?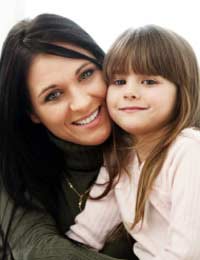 It's hard sometimes to know what to do for the best when it comes to caring for your children. It's hard enough going back to work after the birth of a child – at whatever age – and having to leave them behind, without worrying about whether you've made the right childcare choice.
Family And Friends
It's quite common for new parents to rely on informal childcare, at least to begin with. If you're lucky enough to have a big family or a big group of friends who can take it in turns to look after each other's children, this kind of informal arrangement can work to everyone's advantage.
The advantages of having someone you know and trust to look after your children are obvious, but there can be problems – for example a friend may decide to change her work pattern in a way that impacts on you, and because there's no official agreement this can leave you in the lurch.
Also, if you are paying a friend to look after a child under the age of eight in their own home, even informally, your local authority may ask them to register as a childminder. Family members can also register themselves as childminders and you may be able to claim tax credits if they are caring for the children in their own home – although this doesn't apply if they are looking after the children in your home.
Childminders
Childminders usually look after children in their own home, and by law they must be registered with the local authority. They are qualified in first aid and must take a course in childminding before they are allowed to look after any children.
You'll probably want to interview a childminder, so that you can establish a rapport with them and see if you think they will get along with your child. As the children will be taken to their home, ask about things like pets if your child has any allergies – forgetting something like this could cause all sorts of problems. You'll also need to find out whether they pick up from school, if your children are of school age.
Nurseries
Some parents prefer to take their children to a registered nursery rather than someone else's home – spending time with other children prepares them for school and helps to socialise children from a very young age.
There are national childcare standards in place for all nurseries, and just like schools, they are inspected by OFSTED. All supervisors and nursery staff have to have first aid and appropriate childcare training. Some employers have a crèche which will be subject to the same rules as a nursery – and other nurseries can be run by local authorities or privately.
It's important that you get to know a nursery before you take your child there. Check that the children seem happy and aren't sitting around looking bored, speak to the staff and see if they seem attentive and enthusiastic – and importantly do they seem to interact well with the children? Don't be afraid to ask about the experience of the staff, what childcare qualifications they have and what type of learning they offer.
On a practical note – if you're leaving your child with a nursery all day, you need to know what happens if you are delayed at work, whether they take children who aren't yet potty trained, and if they can cater for any allergies or special dietary needs.
Hiring A Nanny
You need to be very careful when you're hiring a nanny for childcare, as they aren't regulated in the same way childminders and nurseries are. They will usually be experienced in looking after children, and qualified in childcare, but it will be your responsibility to check any qualifications.
The advantages of having someone look after your children in your own home are plenty; it's more convenient for everyone and doesn't disrupt children. But they can be expensive. Don't rely on an agency to do all the checks for you, either. Anyone can set up a nanny agency so when it comes to leaving your children with a stranger – don't take any chances and always check qualifications yourself.
You might also like...